Brand:Mitsubishi

Model number:P235717B000G14L01
Elevator Spare Parts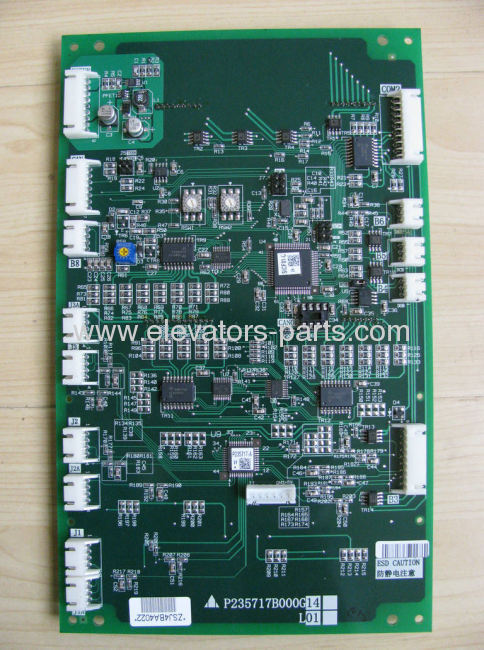 P208701B000G01
P231707B000G03
YTJ031-14
P235710B000G02
P203735B000G01

Other parts of Mitsubishi elevator spare parts

KCN-1000A
KCA-1001A
KCA-1050A
KCA-1130C
KCD-1001B
Advantage of Mitsubishi elevator spare parts

1.Good value for money
2.Sell well all over the world
3.Transport is very convenience

NINGBO TONGLING ELEVATOR LIMITED is a company which is specialized in many kinds of elevator parts. They have many brands: Otis, Mitsubishi, Thyssen, Kone, Sigma and so on. Also they have been sold to many countries: Indonesia, Dominicana, Dubai, Pakistan, philippines, jakarta and so on. So if you are interested in our company and our products. We are looking forward your enquiries.


Other terms of elevator spare parts

safety edges for door
safety gear
safety harness
safety pedal
Packing & Delivery
Packing detail:Carton
Delivery detail:2-3 working days after payment or inquiry us

If you have any question,please contact us.We will solve it as soon as possible.