Brand:LG-SIGMA
Model number:DCI-230
Elevator spare parts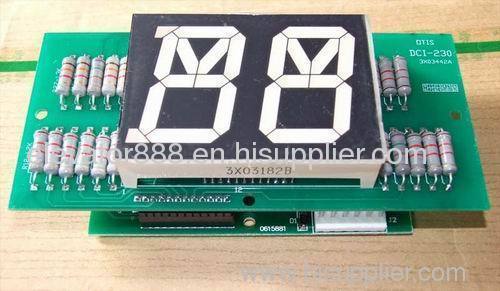 'up-peak
'up-peak interval
'up-peak passenger arrival-rate
'up-peak traffic
JAMB JA
PART FOR JAMB & SILL INSTALLATION JAA
COVER PLATE JAB
Other terms of elevator spare parts

angle of traction
angle of wrap
attendant
average load
averager car load
babbit
bottom clearances for car
bottom terminal floor
bottom terminal landing
breakdown maintenance
We are a company which has many kinds of elevator spare parts. Such as Otis, Kone, Mitsubishi. We can guarantee the product quality, delivery time and good service. LG-Sigma is a very famous brand and there are many parts about it. DCI-230 is the one of it.

NINGBO TONGLING ELEVATOR LIMITED


Package:wooden,cartons

If you have any question, please contact us. We will solve it as soon as possible.